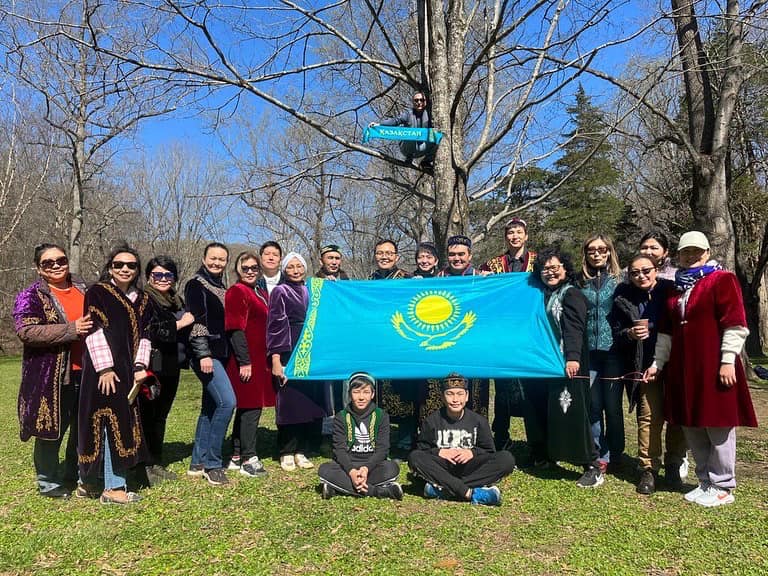 Nowruz
Kazakh national traditions as #shashu, #tusaukeser, #bata, #asyqoinau were presented at Nowruz celebration of The Institute for European, Russian and Eurasian Studies team. Also guests were treated by #nauryzkoje, #pilaf and #bauyrsaq from Central Asia cuisine, danced Kazakh #qarajorga and sang Kazakh songs.
Our gratitude to the Embassy of Kazakhstan in Washington DC for providing beautiful national costumes. 
Have a blessed year everyone.